On Saturday, February 4th, KHS Choir member DJ Dawson competed at the UIL Region Solo and Ensemble Contest hosted at UTPB in Odessa. DJ sang very well and earned a Division 1 rating! With this rating, DJ qualified for the UIL State Solo and Ensemble Contest! Congratulations to DJ Dawson on this outstanding accomplishment!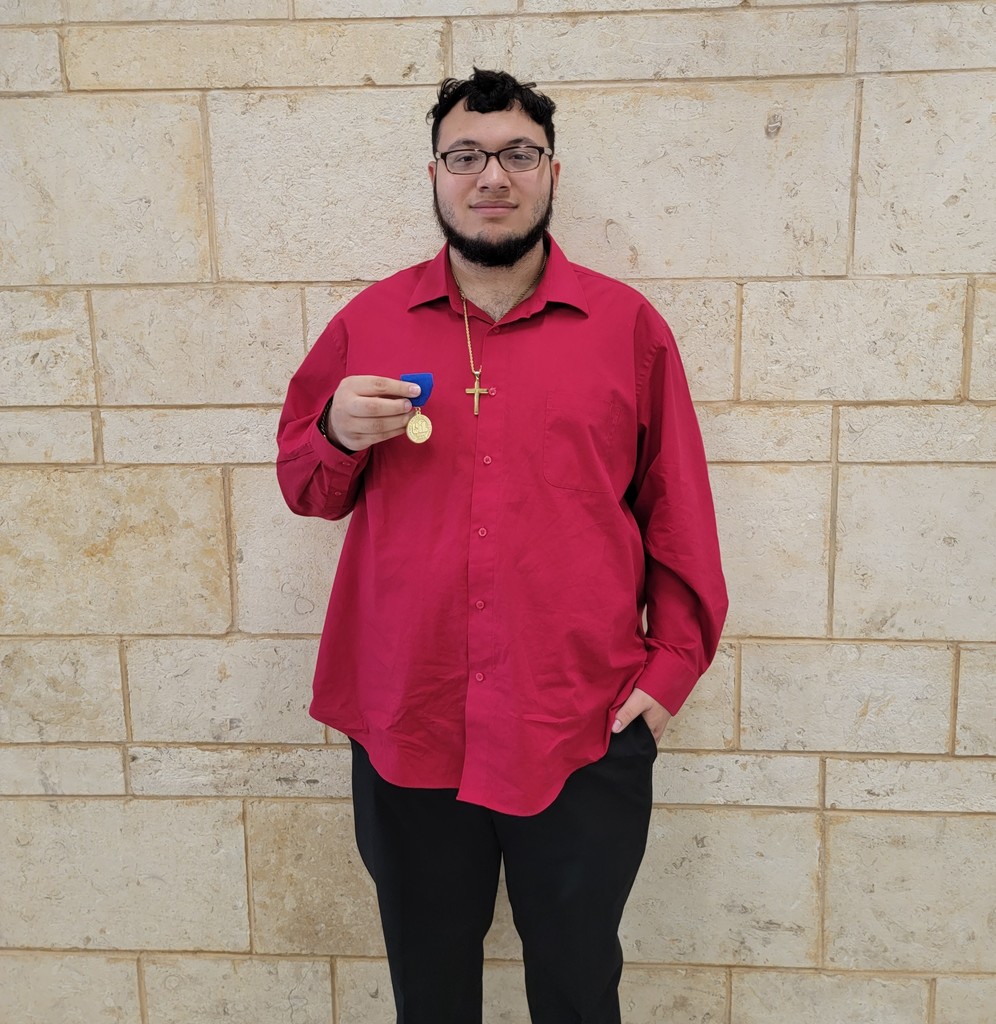 KHS Semester Exam - Friday Friday - 12/16/2022 7:59 - 8:05 - 1st breakfast 8:10 - 8:20 - 2nd Attendance 8:30 - 10:00 - 2nd - Final Exam 10:10 - 12:35 - Report to 7th Period Class - (or commons area for makeup exams) 12:35 - Students Dismissed for Winter Break
KHS - Semester Exam Schedule - Thursday Thursday - 12/15/2022 7:59 - 8:05 - 1st breakfast 8:10 - 8:20 - 2nd Attendance 8:30 - 10:00 - 4th - Final Exam 10:10 - 11:40 - 6th - Final Exam 11:40 - 12:30 - Lunch 12:35 - 2:05 - 8th - Final Exam 2:15 - 3:50 - Make up Finals
KHS - Semester Exam Schedule - Wednesday Wednesday - 12/14 7:59 - 8:05 - 1st breakfast 8:10 - 8:20 - 2nd Attendance 8:30 - 10:00 - 1st - Final Exam 10:10 - 11:40 - 3rd - Final Exam 11:40 - 12:30 - Lunch 12:35 - 2:05 - 5th - Final Exam 2:15 - 3:50 - 7th - Final Exam
Kermit High School Mascot participating in the book fair at Kermit Elementary.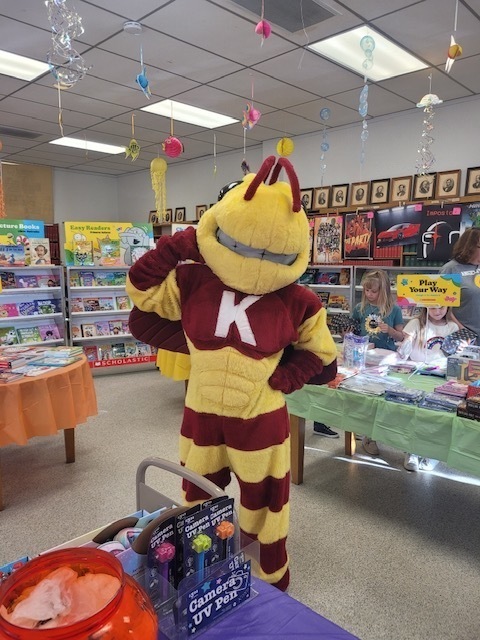 Kermit High School art students are proudly displaying their artwork. Photos taken by Kermit High School yearbook students.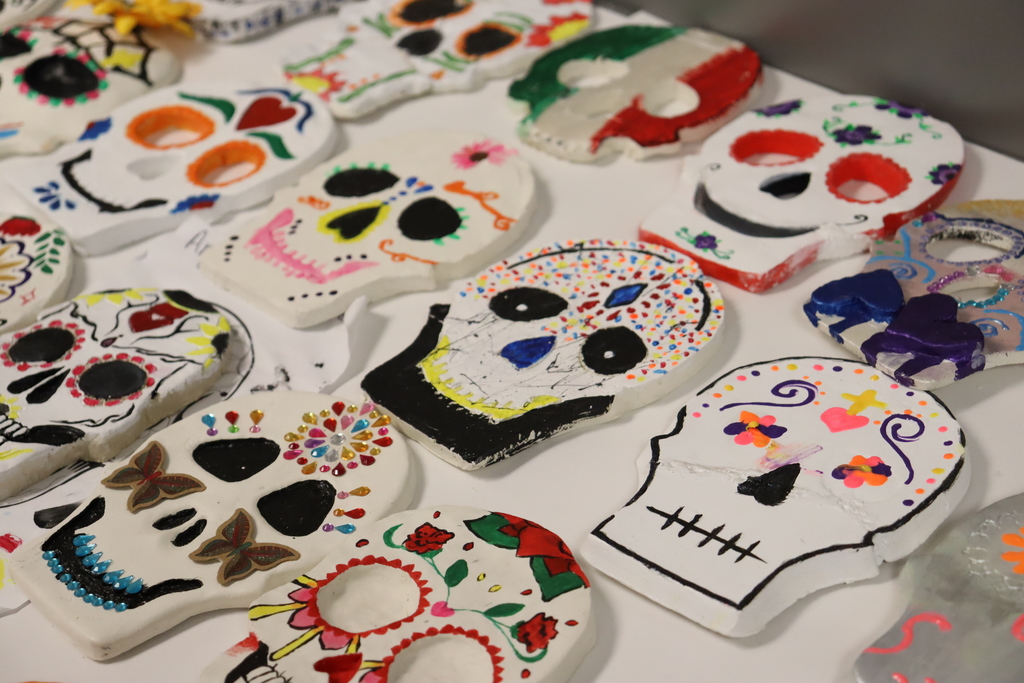 Kermit High School welding students attend Leadership Conference in San Angelo to prepare for district competition in February. Go Jackets!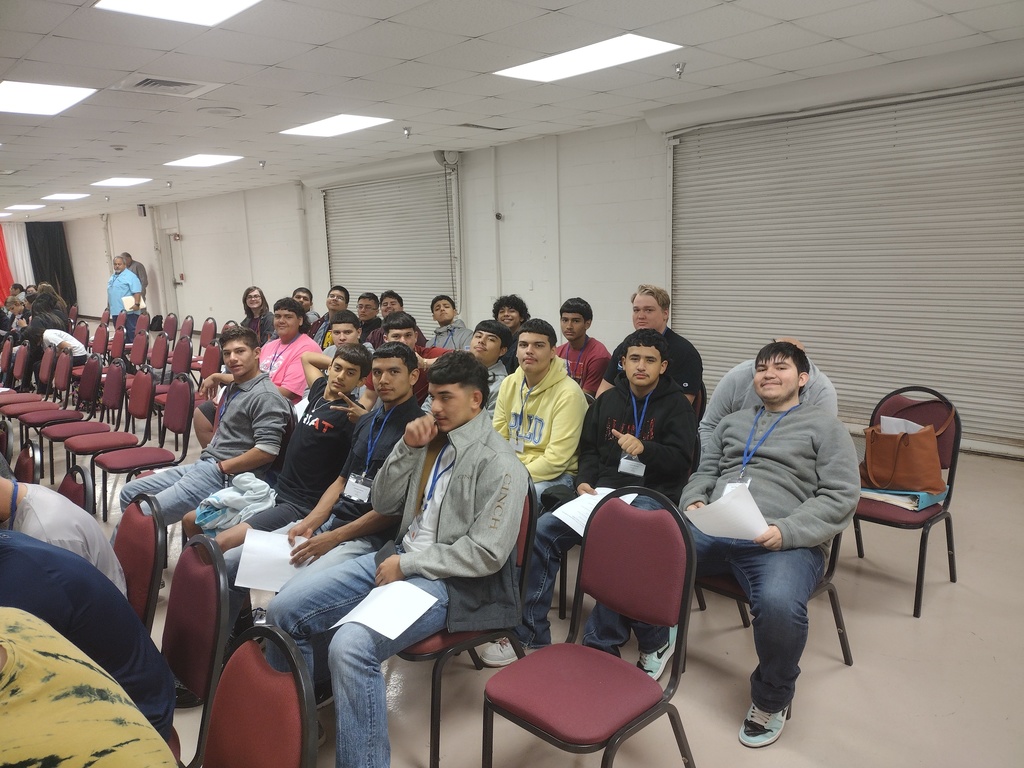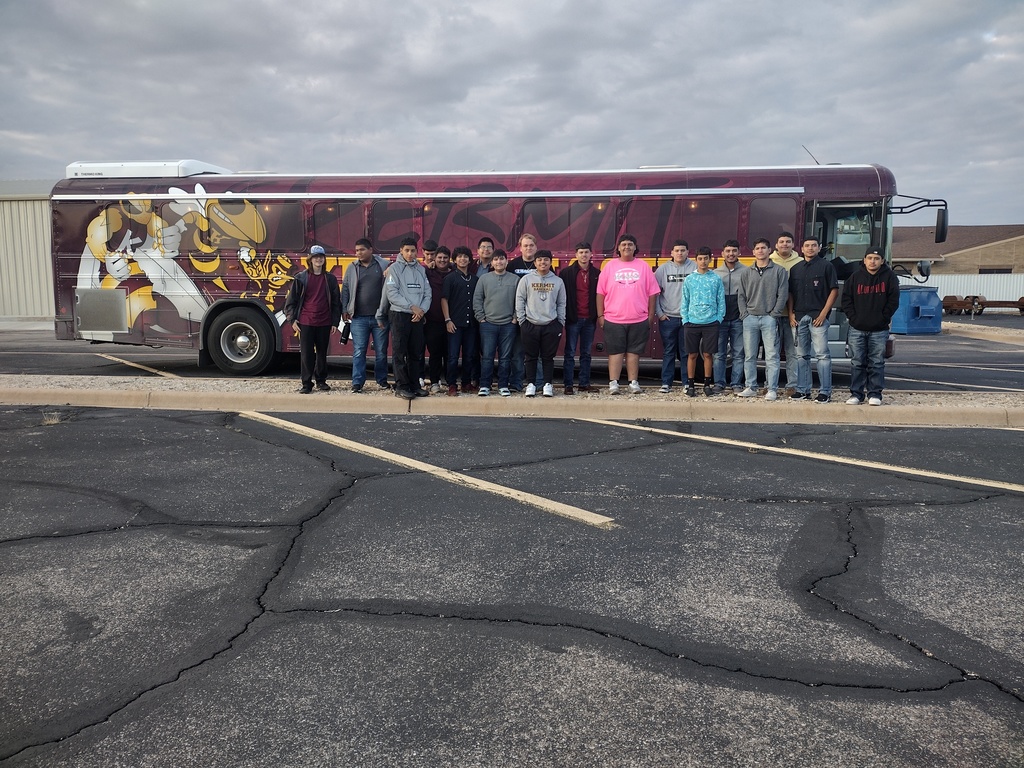 Come join us for FAFSA Night on Tuesday, October 25th!
Senior Night and Pink Out!
We will be selling spirit ribbons at the pep rally, as well as the game tonight. They will be 3$ so please bring cash to support your Jackets. Protect the Hive! Bring the Sting!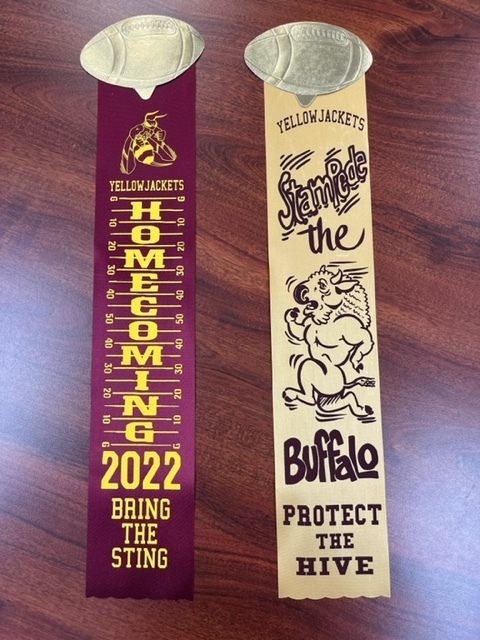 Kermit High School - We will have an early release for high school students only at 2:42 on Friday 9-2-22 due to home volleyball games. Teachers and staff will remain on campus until 4:00. The home volleyball games will begin at 4:00 in the competition/practice gyms.
Rotary program by Paige Ramirez and Ms chance.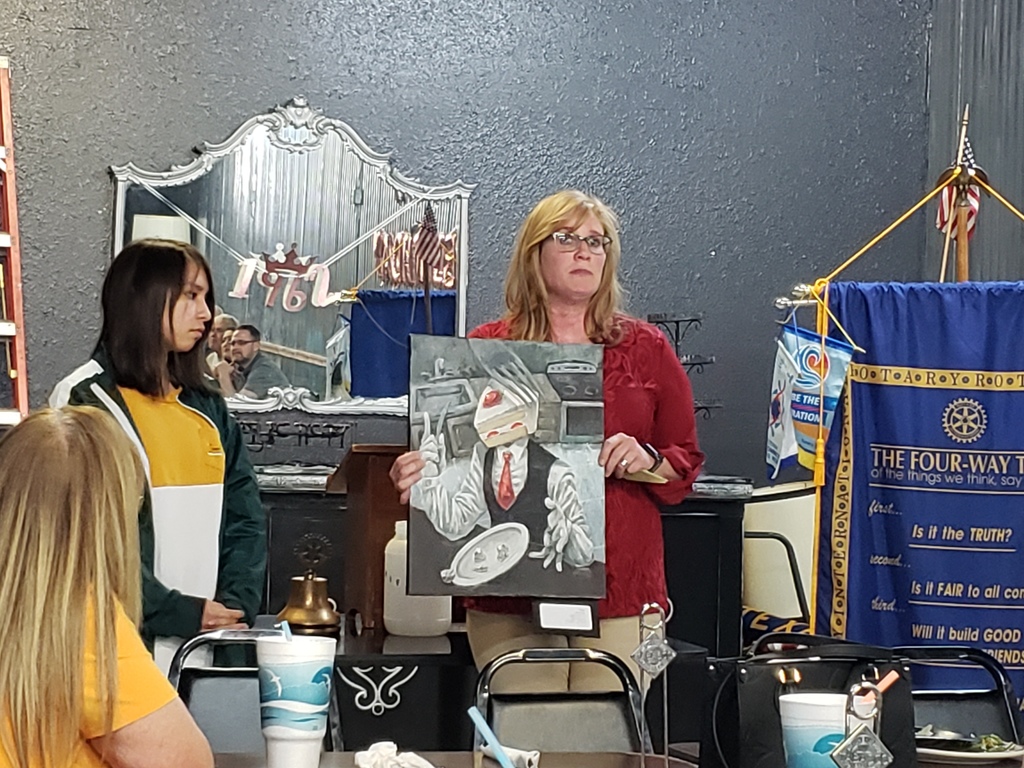 KERMIT SUMMER WORK -OUT SCHEDULE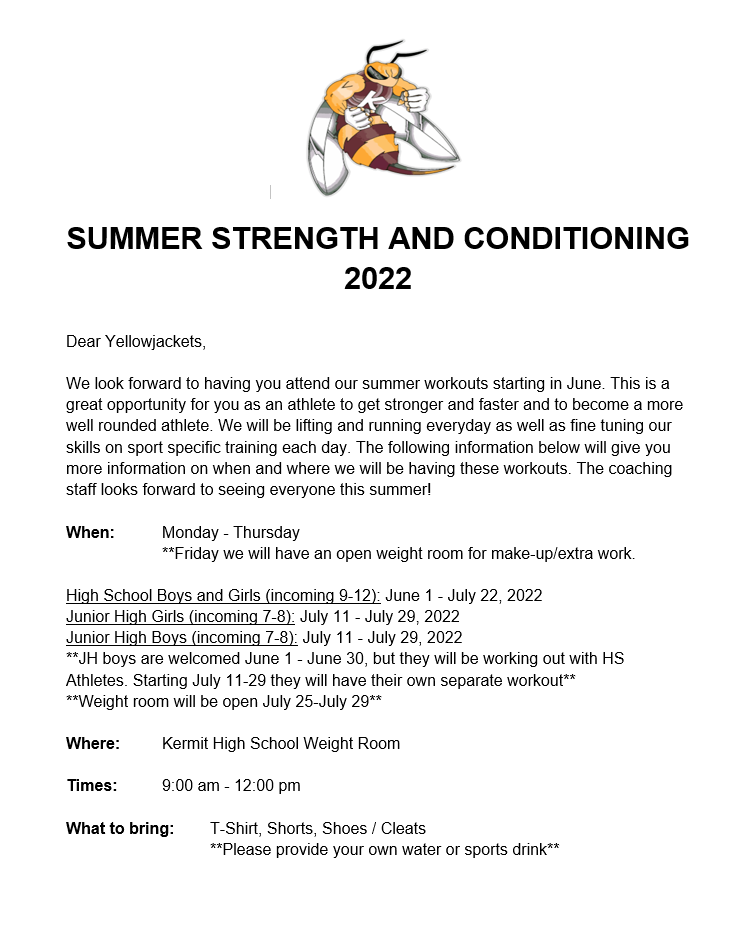 Lady Jacket softball played their final home game of the season last night, taking on the Lady Coyotes of Tornillo. They jumped out to an early lead and were able to hold the lead through 7 innings, winning 19-11. "That locks us in our spot for the playoffs, I was proud of the girl's play. We let up a little and allowed them some hope but remained tough to finish out the game. We will get back to the grindstone, to work on little things and get ready to make a push in the playoffs. TOUGH"- Coach Virdell Photo credit to Whiteys Sports Page
The Varsity baseball team beat Alpine last night 7-0. Jaden Bejarano and Josh Nunez were both players of the game. Jaden pitched all 7 innings allowing 8 hits and striking out 4 batters. Josh hit a grand slam that gave the team momentum they needed. With a win on Friday the 22nd against Tornillo the Jackets could earn a third-place finish in the district. #W.I.N. #Jacketball⚾️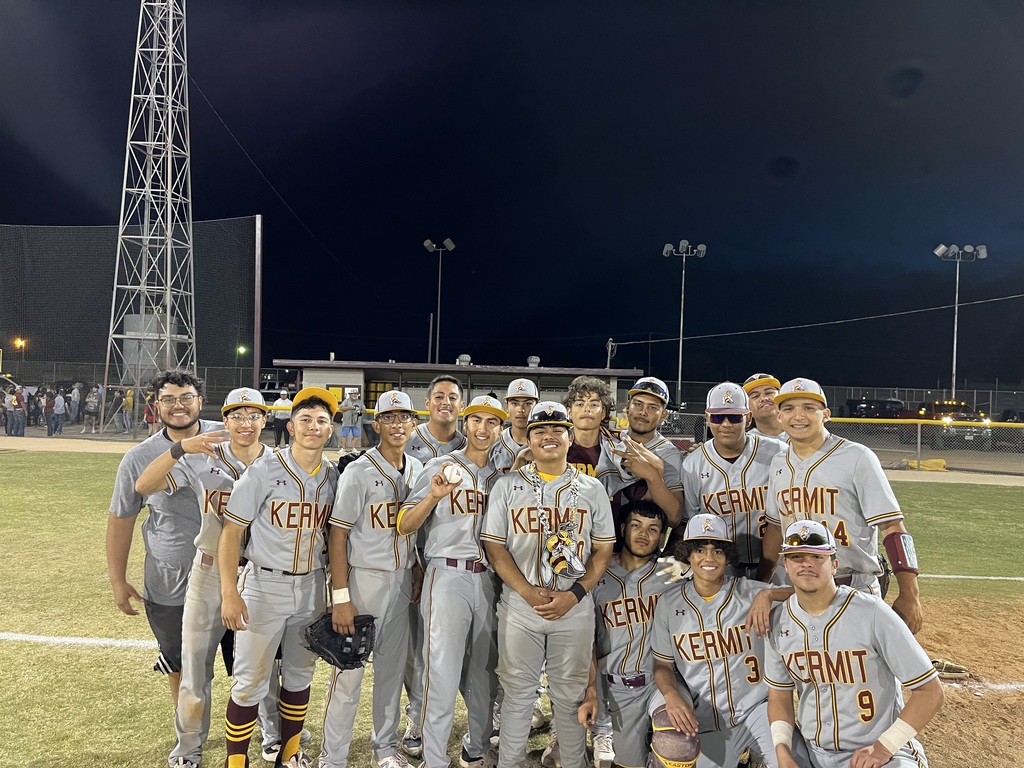 Unified Track 2022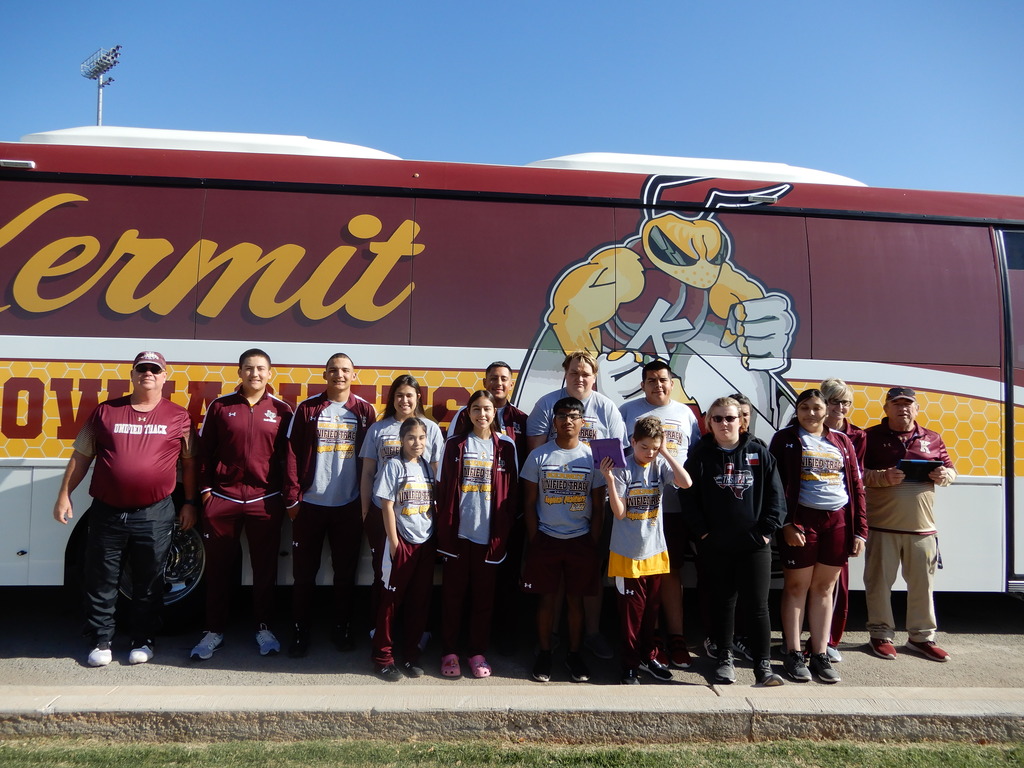 On Thursday, April 14 our Kermit High School Unified Track Team attended Regionals in Abilene. The weather was great for an awesome day of track and field events. Although we were not able to make a repeat to state, the athletes were competitive and their hard work was seen at the meet. As you can see from the results below, we had several athletes who achieved their personal best, as well as allowing us to be competitive as a school. I am so proud of these athletes and the progress that they made throughout the season. When you see these athletes, please congratulate them on a job well done, and an awesome Unified Track season. 100 m Kenny 5th Giselle 6th Idalis 6th Rey 8th 400 meter Eliseo 1st Rey 2nd Giselle 6th Kenny NT Shot Put Jay 3rd Elisio 6th Azucena 7th Kaleb 5th Long Jump Emilee 1st at 7'2" a personal best Sarah 2nd 12'10 a personal best AJ 2nd place
Monday are High School boys and girls golf teams competed and finished the second round of district play. They fought through windy and cold conditions in the morning. Both girls and boys teams competed excellently and will be advancing to the regional round. Boys District Champs Zeke Espino- 1st medalist Alejandro Leyva- 2nd medalist Rey Valenzeula Edrick Armendariz Nathan Melendez Regional Qualifiers Diego Aguirre Jonathon Nunez Girls Regional Qualifiers Monika Leyva Isabella Antillon Regional Round for the Girls will take place in Baird, Tx at Shady Oaks Golf Course. Boys on April 18th and 19th Girls on on April 20th and 21st Photo credit to Whiteys Sports Page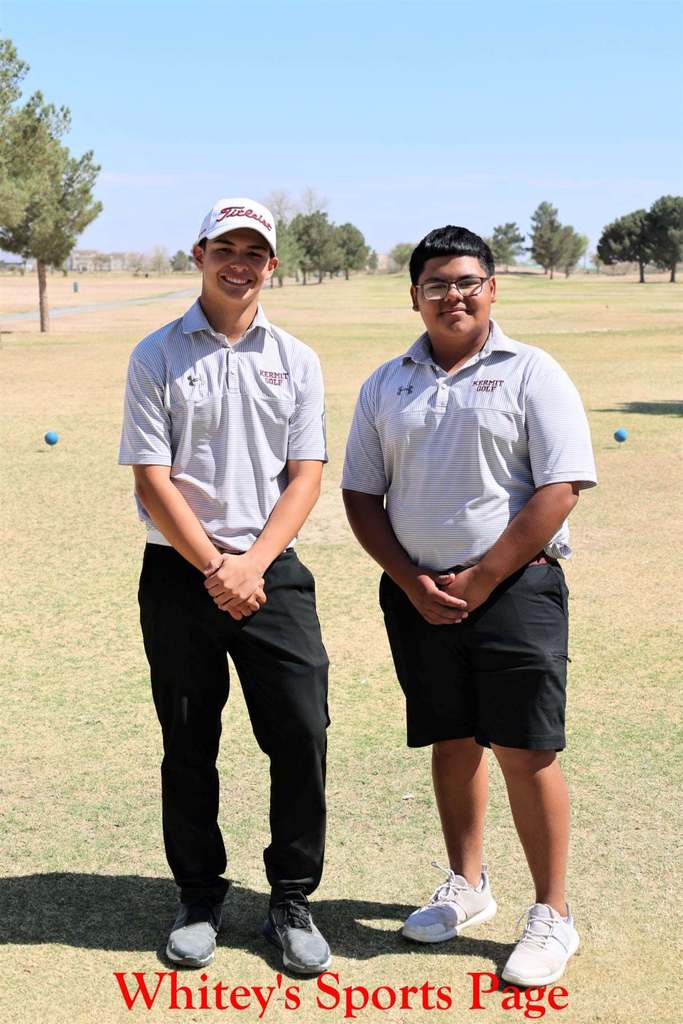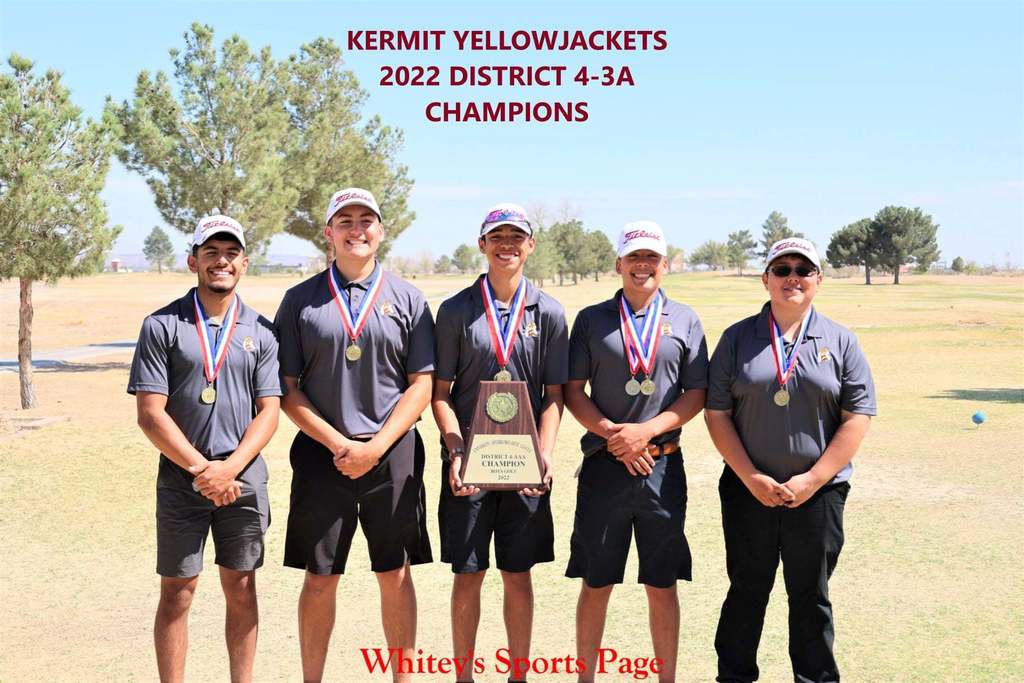 Friday, March 31, 2022 Lexi Urquidi competed at the Skillsusatx Leadership and Skills State Conference in Corpus Christi, in the Welding I Category. I am beyond honored to have been able to be a part of this very talented and courageous young lady's journey in welding. Although she did not place at this level, she represented Kermit High School so wonderfully! I was complemented continuously at how well mannered and so mature she conducted herself! Thank you Kermit ISD! I think this is the beginning of an amazing adventure for all our future CTE students!
Pots N Prints going on right now east parking lot High School. High School and Jr. High art classes all involved.